BLOG: Spring Cleansing @ Gravity East Village!
0
Time to Clean House!
Lighten Up at Gravity East Village!
  It is Spring Time! It was a long cold snowy winter and spring has finally arrived in NYC! Indeed, New Yorkers are very eager and grateful to have some good weather. Finally!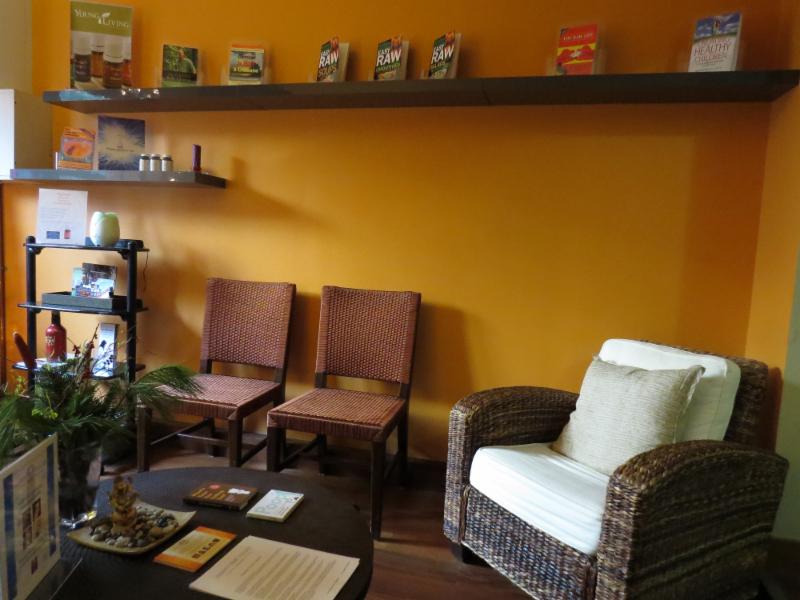 Spring is a great time to cleanse your body with the use of many of our services.
CAN YOU FEEL YOUR BODY GETTING HAPPY AT THE THOUGHT?
Some great tips for rejuvenation is to lighten up your food intake by adding more fruit, salad and veggies to your meals. The plant based foods move through the body cleanly and are energetically sound to turn on your detox faucet!
Drink vegetable juices, green smoothies, savory raw blends that will nourish your body and has a life force that will make for a more energetic YOU!
Spring Time Is A Great Time To Recharge And Start A New!
Whether you are ready to start a fast or just want to do a little Spring Cleaning of your
body a
Colonic
can help you feel your best! Colon Hydro-therapy can aid your colon to clear unwanted waste, cellular debris, mucus, fats, toxins, unfriendly microbes, gas/bloat out of the body. A true cleansing experience involves a colon that avoids reabsorbing waste materials.A colonic is not just about clearing the large intestine
it supports the whole body!
Click Here To Learn More: 
The Real Truth About Food Comes Out In The End..
Gravity is offering
Coffee Enema
sessions! Your session will include aromat
herapy, a castor oil pack and two coffee enema rounds. Coffee Enemas are a great way to cleanse your liver and you can take advantage of a special price when you schedule a Colonic and Coffee Enema package! Call Gravity and we are happy to answer your questions.
Click Here To Learn More:
Enjoy a private
Infrared Sauna
session at Gravity! Sauna sessions are great for
improving circulation, relieving pain, detoxing heavy metals, chemical toxicity, and for removing lotions/makeup from your skin. We are exposed to heavy metals in our environment everyday and it is essential to include ways the body can rid itself of exposure. A sauna session is a wonderful way to relax in our brand new sauna.
Click Here To Learn More:
When was your last
Therapeutic Massage
? Did you know that Gravity has two wonderful licensed M
assage Therapists? Barbara and Marcela can help move the stiffness out of your body, work on those difficult areas, create better circulation and help you to feel better and become more relaxed!
Treat yourself with self care!
Click Here To Learn More:
http://gravityeastvillage.com/services/massage-therapy/
Have you always wanted to experience a cleanse but not sure how to proceed? Donna Perrone teaches workshops such as Liver Cleansing/Gallbladder Flush, Juice Fasting/Nutritional Cleanse, 7 Ways To Detox Your Body, Candida Cleanse, Parasite Cleanse, and Raw Foods/ Vegan Lifestyle.Schedule a
Nutritional Consultation
to get started or fine tune what you know to achieve greater success!
Donna can meet with you at Gravity or counsel by phone or Skype.
Donna is a trained QRA Practitioner – Quantum Reflex Analysis, which is a Japanese technique of muscle testing. She can help determine what Nutritionals are needed.
Donna will test you with Premier Research Labs fine quality supplements.
Click Here To Learn More:
Gravity East Village is located downtown, and we offer:       
Two Colon Hydrotherapy Treatment Rooms,
State of the Art Filtration System,
Private Infrared Sauna Sessions For One or Two people,
Therapeutic Massage Therapy,
QRA – Quantum Reflex Analysis,
Nutritional Consultations,
Reiki,
Sound And Vibrational Healing
Have any questions? Please contact us to schedule an appointment.
We have a staff of certified therapists available if you would like to come in with a friend.
Gravity East Village
515 East 5 Street
between Avenue A  Avenue B
Keypad: 104 'Bell' Symbol Button
Check out our improved website that includes video bios of our therapists!
HAPPY SPRING!
Gravity East Village, Inc.